Help!
This post will surely sound ridiculous, as I have no clue what I am doing. I am in the process of setting up another website/blog.  I have bought and registered my domain name. I have a few (embarrassing) questions: 1)  Is there anyway to continue using the tumblr platform to build and maintain this other website/domain? 2)  If not, once I have the domain name (and i do) what do I do to set up...
via lillady323: via allthingsalishan:...
Watch
I have mentioned before that I drop our dog at my parent's house on my way to work so that he can have company throughout the day.  We call it doggy day care.  My mom is probably Luke's #1 fan- he goes EVERYWHERE with her.  Today they went to the doctor so my mom could get her flu shot, Luke waited in the car. My mom returned to the car to find a very sleepy dog and sent this message...
since it's november...
littlelaur: 53 days, 15 hours & 53 minutes to christmas. not like i'm counting or anything.
Sarah Palin's Alaska
What the WHAT?  Where the H have I been?  First episode airs November 14.  As much as she makes me cringe, I am intrigued and will be watching. …. ohhhhh god.  I feel so uncomfortable already.
Reason #37 I love this time of year...
I can buy jumbo sized bags of dubble bubble gum and fill all glass containers in my house with said gum (but- i should tell you- i haven't bought any of the actual candy to give out on halloween) and not feel like a total gum hoarder/8 year old.  Even though *I* know they're for me… at least others will believe they are for the kidlets on halloween.
Rawr
This purse made my heart stop this dreary Monday morning.  Any help identifying where I can get this/who makes it would make me infinitely happy. … also: theknee highs and camel coat are prrrrrrrfection.
Pumpkin Vases
** disclaimer: I should start off by saying that I got this idea from pinkseersucker … it is so cute, I saw it and immediatley wanted  to do it myself. … On Sunday, I didn't leave the house once.  It was one of those wet and dreary days where all you wanted to do was light a fire and max out on the couch.  And that is exactly what we did. … But on Saturday, I was...
Booked!
A trip to New York from December 17-21st with the husband. … I haven't been this excited for anything in a loooong, long time.  And ya know what?  It feels good!!
Feels like Fall Dinner
I had been feeling like pork chops all day.  Specifically pork chops with teriyaki sauce and pineapple.  After a Sunday of doing n-o-t-h-i-n-g, I figured the least I could do was make a nice dinner. … I knew I wanted pineapple and teriyaki sauce so searched online for a recipe.  I didn't find a recipe that fit exactly what I wanted….so I improvised. … To start I...
On the agenda for today?
1) Kick asses and take names.  That's right- multiple asses and multiple names. … Summoning all of my "DONT MESS WITH ME" attitude for today.
ummmm....really? →
Hotel Recommendations, please
J and I are wanting to go to Jamaica for a week this coming November.  The only problem is, we don't know where to stay.  We're looking for some great recommendations, if anybody has any (whether they're hotels or things to do)- please let me know!
Good Morning!!
From the family cottage on the Bruce Peninsula!  We've been up here since Friday, just the three of us.  Husband, dog and me.  It's been exactly what we'd hoped it to be.  Relaxing and restful.  As I sit here enjoying my first cup of coffee waiting for the husband to wake up, I can't help but WISH this week would never end.  So far, the week has been filled with: ...
if i TRIED to be healthy(ish)...does it matter?
I just walked to two, TWO, different subway sandwiches to get a nice and healthy 6 inch turkey sub. … Both locations, which are about a 15 minute walk from each other, had lines going OUT THE FRONT DOOR!!! … I don't wait in lines to get into bars. I definitely don't wait in lines to get a sandwich. … So then I went here, the local deli: … and got...
Spotted....
My brother-in-law wearing this t-shirt over the weekend….. I really am confused as to why he is still single…..
This is my favorite picture from the weekend.. Baby Julian giving the husb "bumps" while wearing his father's sunglasses.
Bocce Ball Enthusiast.
We went to the annual family (husband's family) Bocce Ball Weekend at the family's summer "compound".  We call it a compound because the entire family has cottages in a row- 9 cottages to be exact.  It's a helluva time when everyone is up there. … Me, being the WASP-y gal that I am, never played bocce ball before meeting James.  Me, also being as competitive...
oh, hi
sooooooo, this is kinda awkward. … after not posting for over a month (!!!), I'm not gonna lie, I feel a little awkward. … See, the thing is, I'm a little OCD.  The beginning of June was insanely busy for me and therefore cut back my ability to stay up to date with everyone on my dash.  Here's where the OCD (and a little bit of the "scared-to-miss-out"...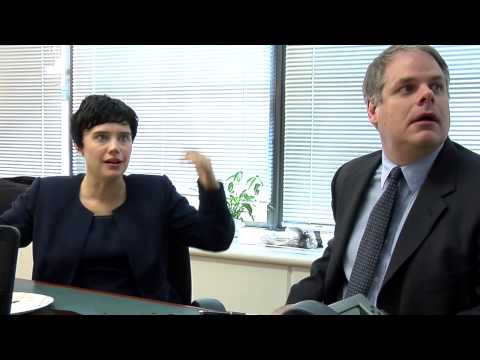 Tim Hortons
Canada's pride and joy for a good cup of coffee (and delicious treats!).  If you're ever in Canada, you must stop in at Timmy's! … I'm devouring my apple fritter as I type this. nomnomnomnoms!
This.
Every time this catalog is delivered to the office, I have two feelings.  First feeling: Ohmygad, I need everything in here asap, how DO they style it so well?  Then, the second thought:  DAMN YOU JCREW, why do you make me so unhappy about my own clothing.  I am depressed now because I want, but cannot have, everything in here.  Thanksomuch.
I just want to comment...
That my previous post was a departure from my normally "light-hearted" content of food and outfits and reblogs and bulldogs. … I originally envisioned this blog as a "get-away" from the daily grind and irritants- though I'm thinking about inserting some more thoughtful content…I'm just not sure if it's something I want to do yet. … ...
This, to me, is embarassing.
Tories say Canada won't fund abortion under G8 plan (Cda-G8-Abortion) Source: The Canadian Press Apr 26, 2010 15:49  OTTAWA – The Harper government says it won't fund abortion as part of its G8 child- and maternal-health plan for poor countries. That sets up a potential conflict with the U.S. and other G8 partners who say abortion can't be separated from family planning. The...
Weekend of FOOD
I like to eat.  A lot.  People are generally shocked to see how much food I can shove down my throat given my pint size. … When arriving to work this morning, co-workers were asking what I did this weekend.  My response: I ate.  And ate. and ate and ate. … Friday night bbq with steaks, wings, pork skewers and salad followed up by the most delicious cake ever. Please ignore the...
You know what I've realized about "blogging"?
mascarah: I like what YOU fellow bloggers have to say so much more than what I attempt to come up with.  I think this daily.
This is happening right now.
Grilled Cheese and Pountine.
Take Me Back
This was our standard go-to spot when we returned from dinner each night, the the back yard.  One thing about living in Florida (which is markedly different from Toronto, where we get all four seasons) is the ability to have outdoor living space…and be able to use it year round.  … Heavenly, I know.  (And this shot is not even 1/4 of the backyard).  With the property along the...
Miami Beach/SoBe by Food
Ohhhhhhh we ate so, so, so, so much.  It was ridiculous.  I will give a brief run-down of each place and rate each restaurant out of 5 stars. … Hosteria Romana - "Where Italians go for Italian".  Enough said.  This restaurant is loud, busy, and all sorts of amazing.  The waiters run around screaming in Italian (and aren't hard on the eyes either!!)  It is probably one of...
Bad Sleeps
I had one of those nights that felt like I was up the entire night. … Even though I was sleeping, I still managed to be awake in my mind- if that makes sense.  I knew my alarm clock was set for 7am, but I still woke myself up (or rather, opened my eyes) every 30 minutes starting at 2am.  I even recall thinking about the next time interval I would wake up for- while sleeping. … I...
Well,
I'm back from Miami Beach.  Got in last night.  Clearly no blogging took place while I was away.  Shockingly, I only cracked open my laptop twice the while time.  Oh well. … I'm going to give a rundown of parts of our trip a little later, but first I've gotta unpack and process some laundry.  urrrghhhhh!
Gettin' ready
Syncing and charging up my electronics in prep for our trip. … Let's see: ipod- check! kindle- check! mac- check! camera- check! blackberry- check! … Too reliant on technology- check!!
Just Sayin...
I'm pretty sure the entire world would be more shocked if Ricky Martin came out and said "I'm straight"
Vacation Cometh...
I have a three day work week this week- tomorrow is my last day.  The husb and I are going on a vacation for 10 whole days (!!!!!).  We're heading down to Miami/SoBe on Thursday to visit my in-laws and I could not be more excited about it. … The husb and I haven't been away since our honeymoon at the end of August/beginning of September- And boy could I use a break.  I'm...
Spotted...
A BRIGHT PINK dumpster outside my office.  ummmm, what?  Kind of Amazing.
So...
Remember last week when I was all "yaay its so warm I can go sockless in March."  Well, ya.  Those temperatures are certainly not here today.  Try closer to minus 15 (with the windchill). … Right now, I am the opposite of sockless in March…. It's a fuzzy, furry and warm footwear Friday.  Moccasin love.
Also...
When I was sick earlier this week, I had no appetite whatsoever.  On Monday, the husb asked if I felt like any food so he could pick it up on his way home from work.  I said no thanks.  He said you have to eat.  I said fine, i feel like pie please (as it WAS the only food I felt like eating- but was only half serious about him getting me one).  Well, he showed up at home with the previously...